About

Srinivasa Generators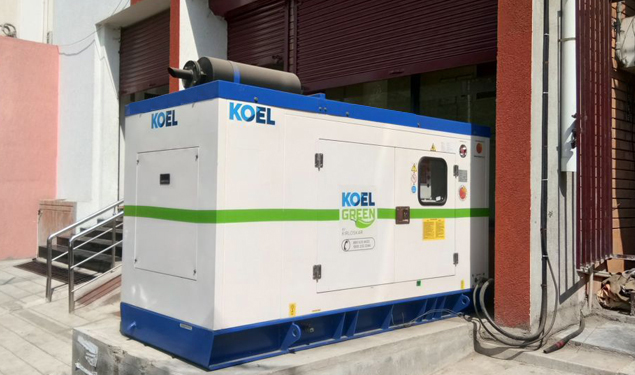 6 Years

Experience

Srinivasa Generators Private Limited (SGPL) is a trusted name in the field of power generation who is providing Portable Gensets, Alternate / Standby Power Solution Generators to Andhra Pradesh, India (Anantapur, Chittoor, East Godavari, Guntur, Krishna, Kurnool, Prakasam, Srikakulam, Sri Potti Sriramulu Nellore, Visakhapatnam (Vizag), Vizianagaram, West Godavari, YSR District Kadapa (Cuddapah) for more than 6 years by supplying Petrol, Diesel and Gas Generators.
As an ISO 9001: 2008 certified Quality Management System Standard Organisation, perfect in design, fuel efficiency is guaranteed in all the aspects of power generation. Srinivasa Gensets are truly world class Generators complying the most stringent CPCB norms. Srinivasa Generators has a state of art manufacturing facility. All the generators manufactured by Srinivasa Generators starts from 2.4 KVA to 3000 KVA are assembled and tested as per internationally accepted quality standards and ARAI (Automotive Reasearch Association of India) approved. All the Generators supplied by Srinivasa Generators are supported by 2 Years Warranty & bear minimum installation expenses.
Srinivasa Generators is considered as one of the leading players in the areas of Diesel Generating Sets, Petrol Engines, Diesel Engines, Alternators, Power Panels, AMFi Panels, Automatic Main Failure Panel, Standard Control Panels, Synchronizing Panels, Industrial Pumps and Silent acoustic enclosures and Gas Generators also.
Through a large number of Sales & Service dealers of Srinivasa Groups of Industries in all over Southern Region, availability of products and prompt service is continuously ensured.
Srinivasa Generators is poised to grow to greater heights with its invaluable pool of talented and experienced professionals. Leveraging on their in depth knowledge, Srinivasa Generators has scaled enormous heights and gained the loyalty and trust of a vast clientele.
Our enduring clientele: Telecom, Manufacturing, Engineering, Textile, Petroleum, Defence, Hospitality, IT and many more.